BRAND NEW SHOWS ANNOUNCED FOR 2023!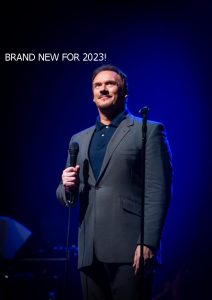 RUSSELL WATSON – Accompanied by MIKE MORAN
PART OF THE RUSSELL WATSON MAGNIFICENT BUILDINGS CONCERT SERIES.

Come join Multi-Award Winning tenor RUSSELL WATSON accompanied by world renowned Pianist/arranger /writer MIKE MORAN.
These will be magical evenings which should not be missed.
The world-renowned tenor will be performing a special show with classic songs old and new, together with a selection of hits from his illustrious career. A truly spectacular concert experience is in the offing.
Select the show below that you wish to experience:-
Wells Cathedral : 19th July 2023
Truro Cathedral : 21st July 2023
Exeter Cathedral : 22nd July 2023
Worcester Cathedral : 23rd September
Shrewsbury Abbey : 18th November 2023
Chichester Cathedral : 25th November 2023
In addition to this tour, Russell will also be performing at this diverse collection of events:-
Cricket St Thomas : 24th March 2023
Italian River Cruise : 2nd-9th April 2023
Buxton Opera House : Jun 1st 2023
The Meadows, Iron Acton : Jul 1st 2023