20th Anniversary Tour. Update.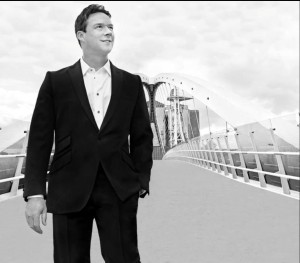 To all my fans and specifically those who have purchased tickets to a performance of my 20th Anniversary of The Voice tour. Due to the ongoing situation with coronavirus in the UK and subsequent venue closures, my upcoming tour will be rescheduled.
The concerts will now take place on the following dates in 2021. Tickets will be automatically transferred and your venue Box Office, or your point of purchase will be in touch to confirm arrangements.
AYLESBURY, Waterside Theatre Sunday 10 Jan 3pm
HARROGATE, Royal Hall Thursday 4 Feb 7.30pm
CREWE, Lyceum Sunday 7 Feb 7.30pm
HIGH WYCOMBE, Swan Theatre Tuesday 9 Feb 7.30pm
WOKING, New Victoria Theatre Sunday 14 Feb 3pm
CHELTENHAM, Town Hall Tuesday 16 Feb 7.30pm
SHREWSBURY, Severn Theatre Thursday 18 Feb 7.30pm
BIRMINGHAM, Symphony Hall Saturday 20 Feb 7.30pm
SOUTHEND, Cliffs Pavilion Sunday 21 Feb 3pm
BASINGSTOKE, Anvil Thursday 25 Feb 7.30pm
YORK, Barbican Sunday 28 Feb 3pm
LEICESTER, De Montfort Hall Tuesday 2 March 7.30pm
CARDIFF, St. David's Hall Saturday 6 March 7.30pm
MILTON KEYNES, Sunday 7 March 3pm
Milton Keynes Theatre
LEEDS, Town Hall Tuesday 9 March 7.30pm
MANCHESTER, Bridgewater Hall Sunday 14 March 3pm
HULL, Bonus Arena Saturday 20 March 7.30pm
BUXTON, Opera House Tuesday 30 March 7.30pm ON SALE SOON
WOLVERHAMPTON, Saturday 19 June 3pm ON SALE SOON
Grand Theatre
Further news is still pending on the Royal Concert Hall, Nottingham and Royal Albert Hall performances and updates on these shows will be advised as and when we are able to do so
.
Your welfare and safety is my main priority and I continue to pray strongly for every single one of you.
Much love
Russell x